It's over. Your clearance chit is all signed off. You've received your last train warrant, they've taken your ID card off you at the guard room, and you walk out through the gate for the last time, it's Endex.
It doesn't matter how many years you served in the military, it will always have a lasting effect on the way you live the rest of your life. Marine, soldier, sailor or airman, whichever you may be, there are some qualities and experiences that most, if not all veterans, share.
Military service is a unique form of employment and way of life, engendering a strong culture and camaraderie amongst personnel, which for some may have a lasting impact even after they have returned to civilian life. The military is a unique employer in many ways.
The armed forces make unique demands on those who serve in it, and serving in the forces is more than just a job: Armed forces personnel are under a liability to implement government policy anywhere, at any time, regardless of personal circumstances or individual wishes. However, every member of the armed forces is a volunteer. Refusal could result in being sentenced to military detention for refusing to obey a lawful order or not turning up for work (or going absent without leave).
The military has its own culture (or more specifically, in the context of the UK, each part of the tripartite of Army, Royal Navy and Royal Air Force (RAF) have their own cultures). The formation and structure of each service branch of the armed forces underpins how individuals are trained, how they perform their roles, how they relate to each other and how they operate as organisations. Each branch recruits very different people, for very different functions and from diverse social backgrounds; Although not uniquely related to military service, service personnel sometimes form lifelong friendships with one another because of a common sense of identity, threat and destiny.
​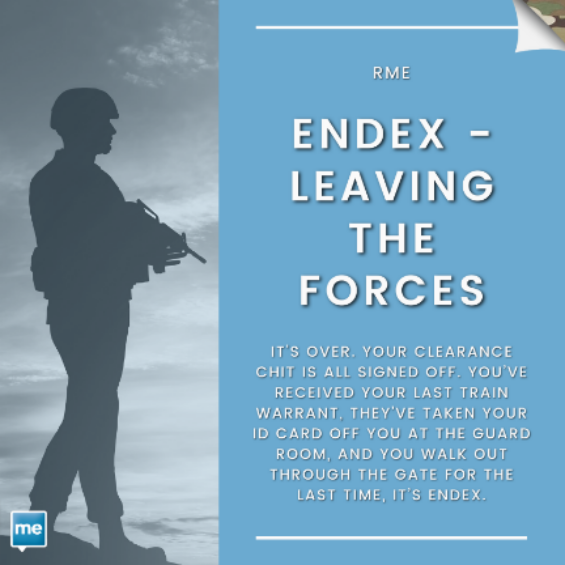 Camaraderie is often seen as being far more than just friendship, but is instead built upon shared hardships, a sense of uniformity and common purpose, and a shared dependency on one another; The typical length of service for the majority of regular personnel means that many individuals will still seek employment following completion of military service.
The military tends to recruit the majority of its personnel at a relatively young age, and retire them before standard retirement age. However, some serve for a very short time and leave on completion of contract.
There are 3 types of people, Civilian, Military and Veteran. Once you join the military, you can never go back to being a civilian again.
When you've left the military, you might think you are doing a great job trying to blend in to your civilian surroundings, but the signs are there, that you once served your country, sometimes without you even realising it. What you will realise is you'll never be normal.
​