Since 1997, the manufacturing workforce has decreased from 4.3 million to 2.9 million... that is a 32.6% decrease. Moreover, the manufacturing industry tends to recruit just a small proportion of people from certain groups: those of black and minority ethnic (BAME) backgrounds, women, and non-UK nationals.
What has led to the decreasing manufacturing workforce? Succession planning, retirement age, Brexit, ageing workforce and the pandemic has differently created a massive problem for these sectors which were already suffering skill shortages, talent deficit or recruitment challenge – whatever you call it we all know what it means.
Has your manufacturing business seen a decrease?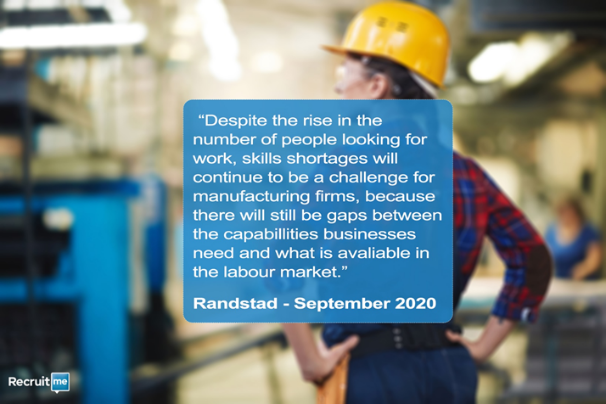 ​
However, as the industry continues to struggle to recruit the people needed from the existing talent pool, any future workforce will need to include employees recruited form different sectors and demographics to accommodate the current shortfall. According to the Manufacturing Report of 2020, British manufactures are facing the largest shortage of skilled workers since 1989, with many citing this is their biggest challenge.
There's always been a demanding talent selection standard that East Midlands and Lincolnshire manufacturing companies have strictly enforced when recruiting. It's been essential for candidates applying for management roles to hold degree or candidates for introductory roles to have some skilled experience within the sector, especially with OEM automotive environments. As a portion of manufacturing work has migrated abroad over the last 10 years, it seems the UK youth's appetite to study engineering also dissipated, the upshot that appears to be is the existing engineering workforce is getting older, the proportion of workers under the age of 25 has been decreasing over the last 10 years.
There is a problem developing with lack of work put into manufacturers shortages but where this is a problem there is an answer. Recruiting highly skilled talent from the Armed Forces Community could be exactly what your Lincolnshire Manufacturing business needs right now to combat your talent shortage.
The manufacturing sector is inevitably growing, the demand for talent in pharmaceutical manufactures, household consumers product manufactures to OEM automotive business has enabled the talent pool to expand.
Advances in technology can reduce the impact of high labour costs contributing to the skill shortage but also can be more productive in the long run. For the manufacturing industry a digital landscape is forever changing as new technology is being made. In our blog "How Technology has Affected Manufacturing Recruitment" we go more in depth on this topic but for now… "Cobots Invading". Digitally transforming recruitment is overpowering the old recruitment process, the volumes are much higher and you cant ignore how digitally you can benefit from going online.
So… Why has there been such a decrease? Check out how your manufacturing business might benefit from our *Free* "The Ultimate Guide to Best Practice in Modern Manufacturing Recruitment"
Sources used - Annual Manufacturing Report 2020 - PwC UK
​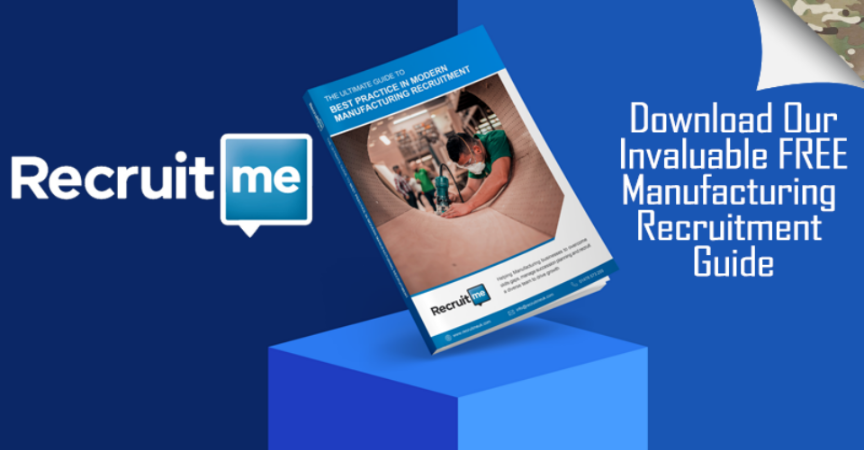 ​