As my time at RecruitME is coming to an end – I wanted to talk about my journey and experience working here over the past 12 months! 😊
Background:
I graduated from university of reading in the summer of 2021 with no set career goals or knowledge about what type of industry I wanted to work in. I had briefly looked into both the marketing and recruitment fields but had no idea how to break into either industry – when luckily, I had come across the Kickstarter scheme in late August 2021 – which led me to apply to the role of Recruitment Resourcer here at RecruitME.
Both my interviews with the Directors – Howard, Chris and Ed – went really well as they eased any concerns I initially had about joining an industry like recruitment where I had no prior experience!– and they also made sure I felt comfortable joining the team as the only girl, which I really appreciated as it can be quite daunting joining a male-dominated space, especially coming from a female-centric educational background.
What it is like working at RecruitME day-to-day:
One thing that pleasantly surprised me when I joined RecruitME was how much fun it would be at times day-to-day within the office!
Outside of the constant networking, meetings, and phone calls/emails with clients and candidates our day is sprinkled with constant tea rounds courtesy of our resident tea-maker 'Urnie' ; filming video content and TikTok's with our social media manager and has been soundtracked by our resident office DJ and office banter between consultants. This is also occasionally accompanied by trips to Costa and Watkins Bakery for the ultimate office pick-me-up!
The energy of the office and the close-knit feel of the team are two things that I have valued immensely over the past year! It is so important to feel comfortable and relaxed in your place of work (especially when it's your first experience within the corporate world) – and RecruitME has been the perfect environment for me to develop my confidence alongside building my skillset as a new recruiter.
Key Moments:
The first-ever team event I attended was Go-Karting at Langar back in October – it was the company's first event back after covid which meant that everyone was extra excited – and competitive!

Even though I came last and crashed my kart more times and in more ways than everyone thought was possible – I had such a great time, and I came away feeling even more like part of the team.

Go-Karting was such a great event that we decided to return for a rematch in April at the outdoor track at Ancaster

The second time was even more of a success – in spite of the sabotage by 'Breaky G' and the unpredictable weather conditions!
​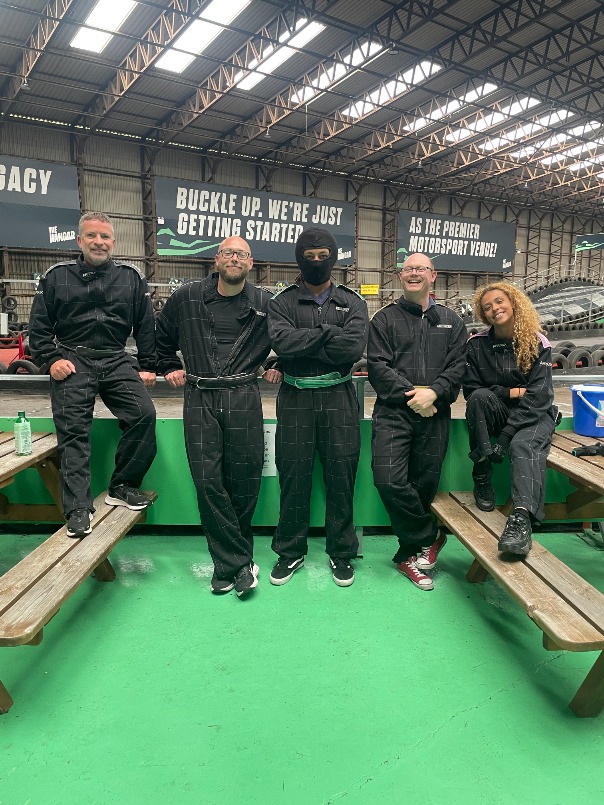 Our Christmas party was also a highlight for me – especially as I was tasked with organising the event.

We went to Escape Lincoln with the challenge to escape The Cabin. The experience tested our teamwork to the max and we were ever-so-close to escaping but missed out at the last possible second!

We ended our celebrations with cocktails at the Tap and Tonic in Grantham which was a lovely opportunity to relax and reflect on everything we had achieved in 2021.
​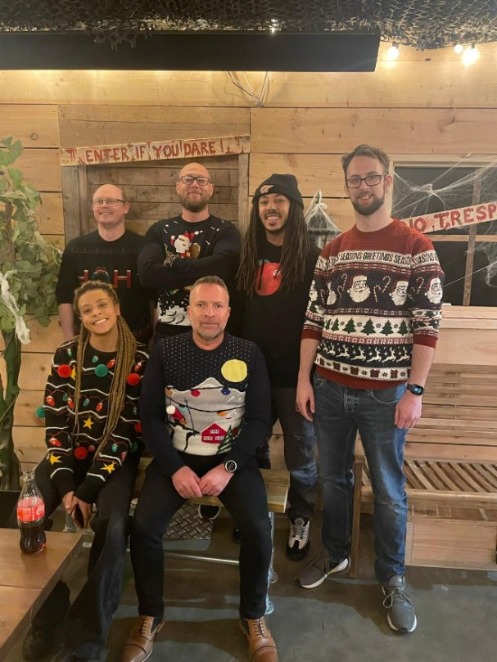 We also celebrated RecruitME's 7th birthday this year which was extra special as it was our first company birthday celebration out of lockdown.

Howard and Chris treated the office to the traditional Watkins Bakery and Ed hired a coffee truck as a special surprise.

We finished the day with cake and schlöer and filmed a celebratory TikTok!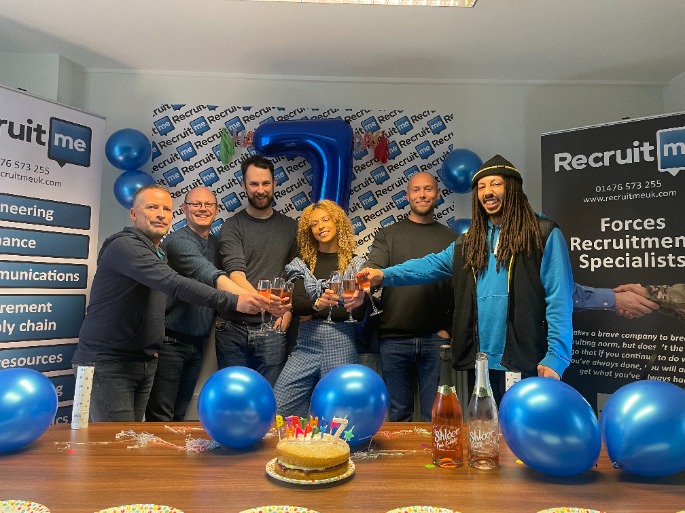 The last team event that I attended was paintballing at Ancaster for our summer celebration – which was my personal favourite out of all of the events.

We split into two teams – Chris, Craig, and Devon; and Howard, Ed and I – and faced a series of different challenges and games until we all went head-to-head in a final shootout, where I came out as victor!
It has been refreshing to have joined a company that places high importance on team building and I'm happy to have made great memories to look back on fondly when I think about the start of my career!
Looking back on my experience, I am so happy that I began my recruitment career within a local recruitment company like RecruitME and would recommend anyone to do the same!
​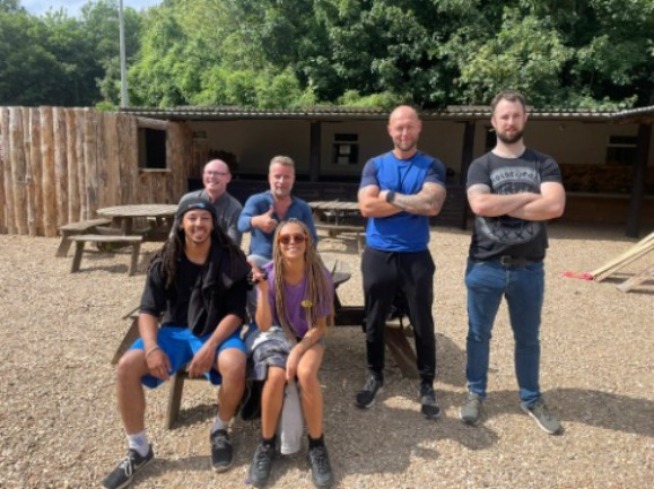 ​
- Sophie Giles 😊